Staff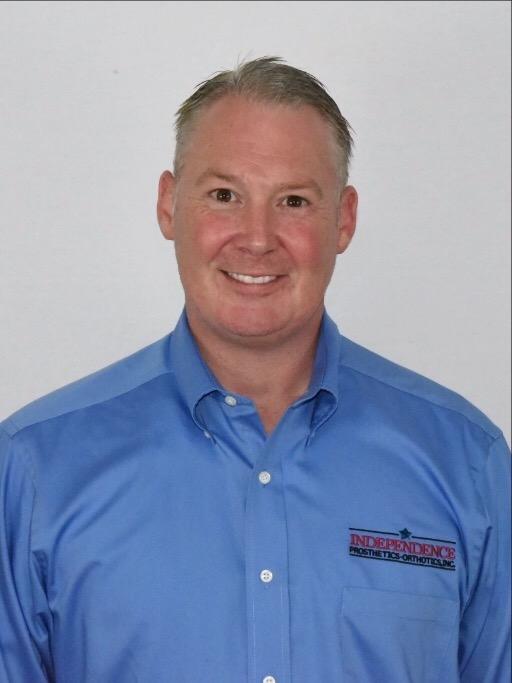 John Horne
President, CPO, CPed
All Locations

John has over 20 years of experience in the prosthetics and orthotics field and is certified by the American Board for Certification (ABC) in Prosthetics, Orthotics, and Pedorthics. John has completed the Prosthetic/Orthotic Certification Course at Northwestern University. Prior to founding Independence Prosthetics Orthotics Inc., John worked at the Hughston Sports Medicine Hospital in Columbus, Georgia, and also treated patients at the Roosevelt Warm Springs Institute in Georgia, a well-known polio treatment center founded by Franklin D. Roosevelt. In addition, he completed clinical training at Alfred I. DuPont Hospital for Children in Wilmington, Delaware and managed offices in Philadelphia for three Philadelphia hospitals.
At the age of 15, John was diagnosed with bone cancer and underwent an amputation below the knee to remove the tumor. His personal experience with prosthetics led to an interest in the field, an internship in an orthotics laboratory, and, ultimately, the founding of Independence Prosthetics Orthotics, Inc. He enjoys outdoor camping and adaptive snow skiing. He has bungee jumped, biked nearly 100 miles to the beach, and skydived—all as an amputee.
For John, the best part of the job is making a positive difference in the lives of others and working with a team of dedicated professionals with high standards for quality service and workmanship.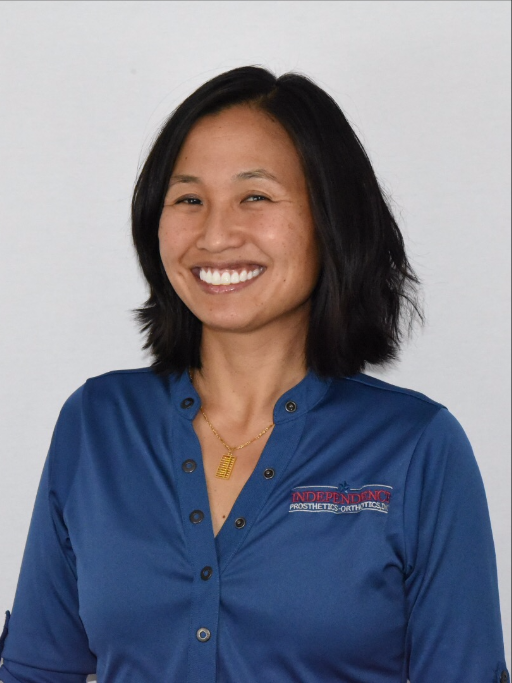 Jocelyn Wong Neill
MSPO, CPO
New Castle and Kent County

Jocelyn is a Certified Prosthetist-Orthotist (CPO) and the clinical director of our STAR Campus office in Newark, Delaware specializing in lower limb prosthetics. She hails from California and learned about the prosthetics profession as a research intern in college, and while racing alongside athletes who used prosthetic legs in local triathlons.
She graduated from Georgia Tech's MSPO program in 2006 and did her residency training at UT Southwestern Medical Center in Dallas and at Gary Berke Prosthetics (affiliated with Stanford University Hospital). She has the unique distinction of competing as a professional triathlete (swim/bike/run) on an international pro team, specializing in the Ironman distance, from 2009-2011. While training and racing overseas, she made the time to volunteer at prosthetic medical missions with the Physicians for Peace chapter in the Philippines and the Prostheses Foundation of Thailand. As an Independence Prosthetics Orthotics employee, she had the opportunity to serve as volunteer team leader for Healing the Children's annual trip to El Salvador in both 2011 and 2012, providing orthotic care to hundreds of pediatric patients in the course of one week.
Jocelyn originally joined the Independence Prosthetics Orthotics team in 2011 as a CPO and later had a chance to work as a contract prosthetist at Walter Reed National Military Medical Center in Bethesda, MD from 2013-2014. At Walter Reed, she helped injured service members (typically those with multiple amputations) return to high activity levels. Through her experiences in both clinical prosthetics and competitive athletics, Jocelyn is able to help patients set and achieve the highest goals they desire. In 2015, Jocelyn returned to Independence armed with the knowledge and experience to bring the same level of care to Delaware's prosthetic population, providing them with best-in-class prosthetic solutions, advanced prosthetic technologies, and clinical and personal support to achieve their mobility goals.
Her passion for endurance sports and understanding of the therapeutic value of exercise ties in well as she works to provide the latest prosthetic designs for both everyday activity and sport. Her favorite part of working at Independence Prosthetics-Orthotics is encouraging patients to be more active and participating at various sports clinics put on by Independence. While she has retired from professional triathlon, she continues to stay active by competing in local running events and playing with her puppy named Aero.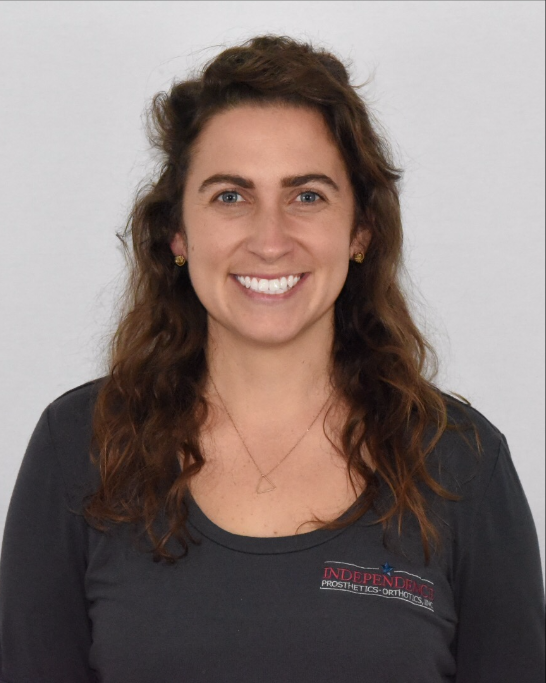 Jennifer Granstrand
MSPO, CPO
Delaware County
New Castle and Delaware County

Jennifer was introduced to the Orthotics and Prosthetics industry while pursuing a bachelor's degree in Materials Science and Engineering at Johns Hopkins University in Baltimore, Maryland. She began shadowing at local clinics which solidified her desire to work in patient care. She earned a Master's degree in Prosthetics and Orthotics at UT Southwestern in Dallas, Texas. Since graduating, she completed her residency and passed her board exams all while working at Independence Prosthetics-Orthotics.
Outside of the office, she enjoys participating in adult sports leagues including field hockey, and kickball. She also loves cooking and spending time with her family.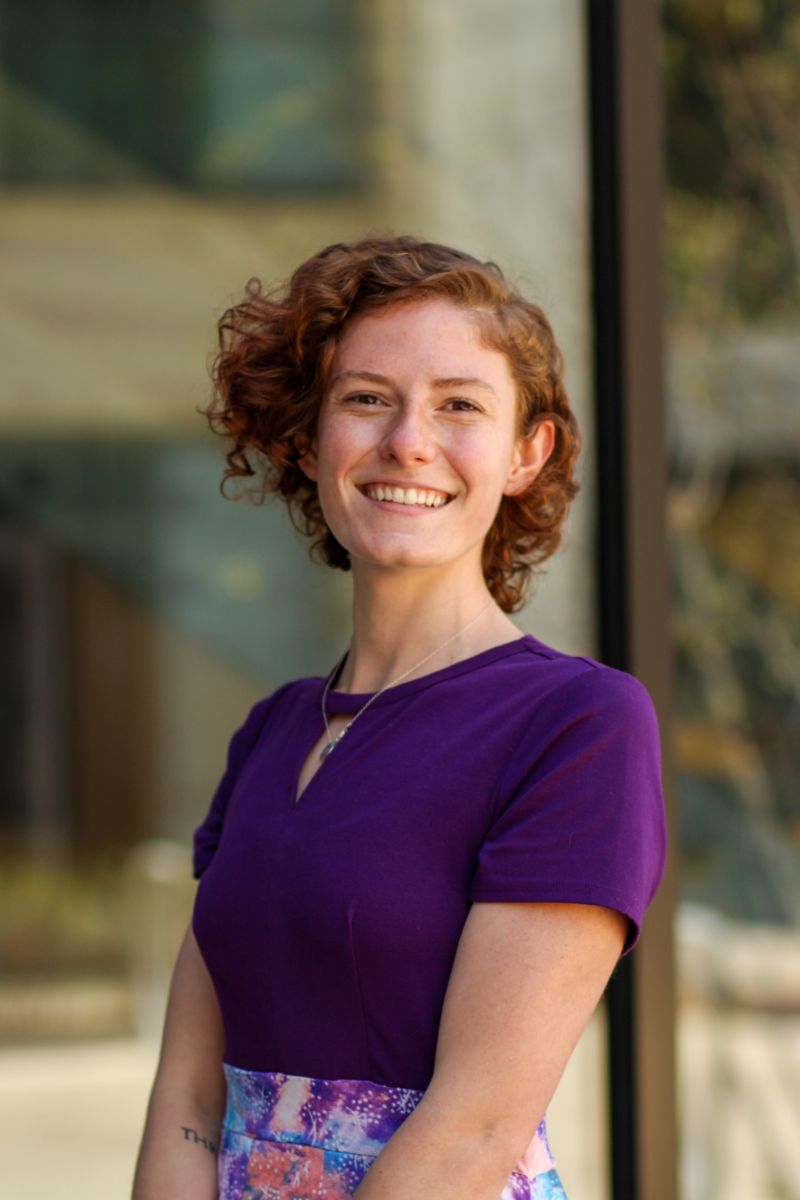 Samantha Stauffer
MSPO, CPO
New Castle and Kent County

Sam started on her path toward working in O&P when she was in high school. A Delaware native, she shadowed at Independence then, and continued to visit throughout her schooling. She completed her orthotic residency training at the University of California, San Francisco before returning to her home state to complete her prosthetic residency at Independence Prosthetics-Orthotics.
Her passion for helping the people she works with achieve their goals and live longer, happier lives prompted her to pursue her doctorate at the University of Delaware, becoming the first student in the Biomechanics and Movement Science/Prosthetics-Orthotics Clinical Practice Dual Training Track program. She has presented her research nationally, and has been invited to lecture at Baylor College of Medicine, the University of Pennsylvania, and the University of Delaware, as well as at local amputee support groups.
When she's not treating in the clinic or working on research, Sam enjoys roller skating, fire spinning, costuming, and weightlifting.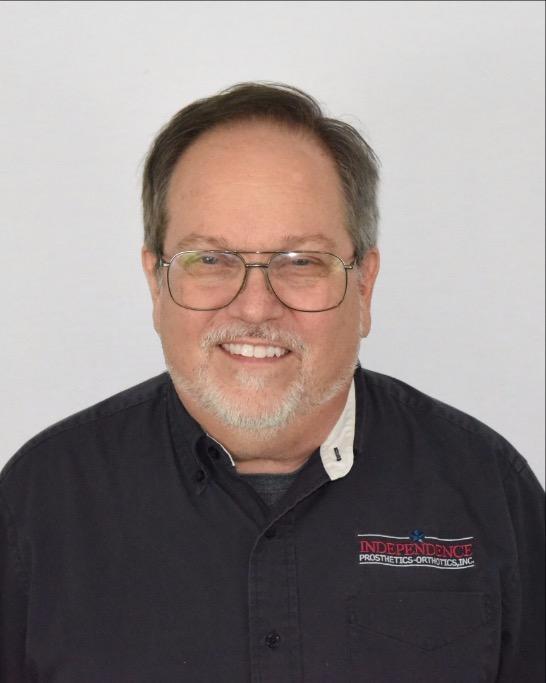 John Given
CO
Kent and Sussex County

John joined the Independence Prosthetics Orthotics team in 2011. While working at a durable medical equipment company, John had the opportunity to take an orthotics course. Now, 30 years later, he is an American Board for Certification (ABC) Certified Orthotist (CO). John loves being a part of the Independence Prosthetics Orthotics team because "it is a growing company that offers the latest technology while focusing on patient care." John is a Life Member of the Greenwood Volunteer Fire Company where he is an EMT.
In his free time, he enjoys working on automobiles, doing yard work, and spending time with his family.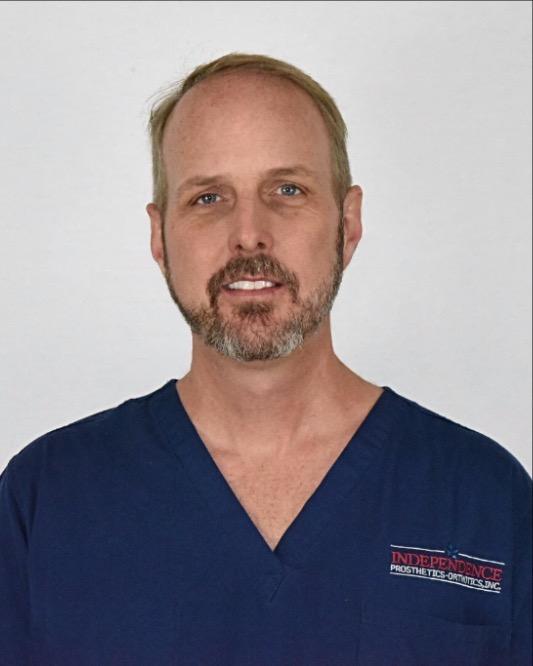 Joseph Merkel
CFo, COA, Laboratory Technician
Kent County

Joe entered the field of Orthotics and Prosthetics in 1991 as an Orthotic Technician. He has continued his education and has earned his American Board for Certification (ABC) as a Certified Orthotics Assistant (COA) and a Certified Orthotic Fitter (CFo). Joe proudly continues working with the Independence Prosthetics Orthotics team.
Joe spends his free time with his family, friends, and church. He also enjoys playing, recording, and teaching guitar.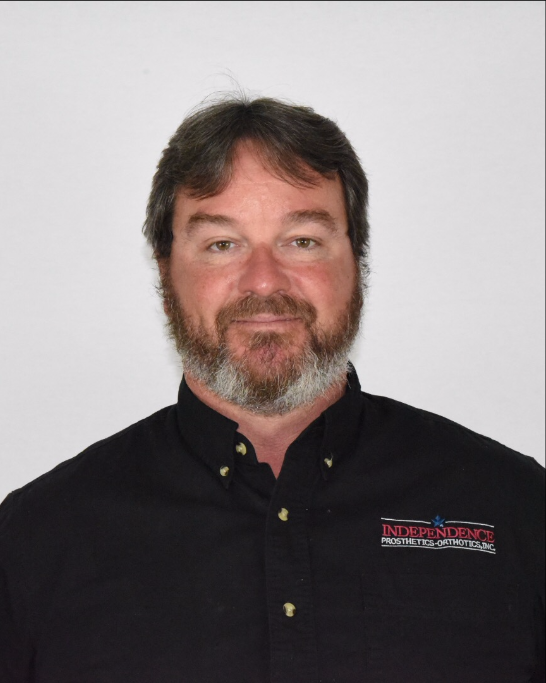 James Edwards
CPA, CTP, Laboratory Technician
Kent County

Jim has always enjoyed working with his hands. Jim had previously worked with John Horne before Independence Prosthetics Orthotics was founded. When John needed a technician to form the company, Jim reached out, looking for another opportunity to work with John again. Jim enjoys the idea that his work as a technician directly helps patients regain their strength and confidence to walk again. Jim believes that the diversity of the work done at Independence Prosthetics Orthotics keeps life interesting every day!
Jim is an avid motorcyclist and often puts more miles on his Harley Davidson than his truck! In his spare time, he enjoys participating in charity rides for good causes, like canned food drives.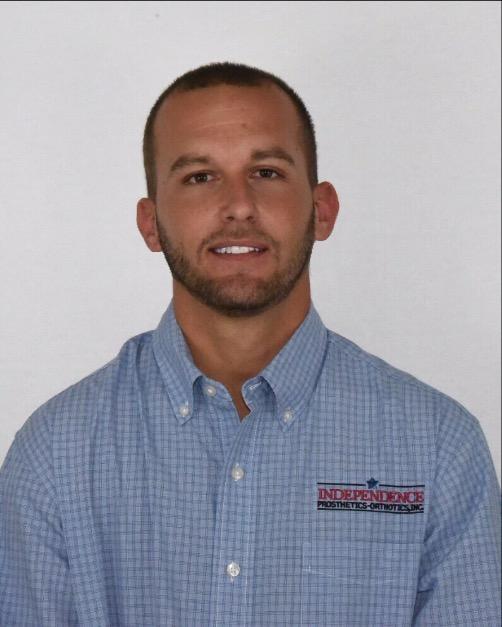 David Ford
Laboratory Technician
Kent County

David has worked in the Prosthetics and Orthotics field for 17 years. He worked at a local Delware children's hospital for 12 years before joining the Independence team. David believes that the best part of the job has always been getting patient back on their feet.
David spends his free time with his wife and two children. He also enjoys playing recreational football, basketball, softball, and coaching baseball.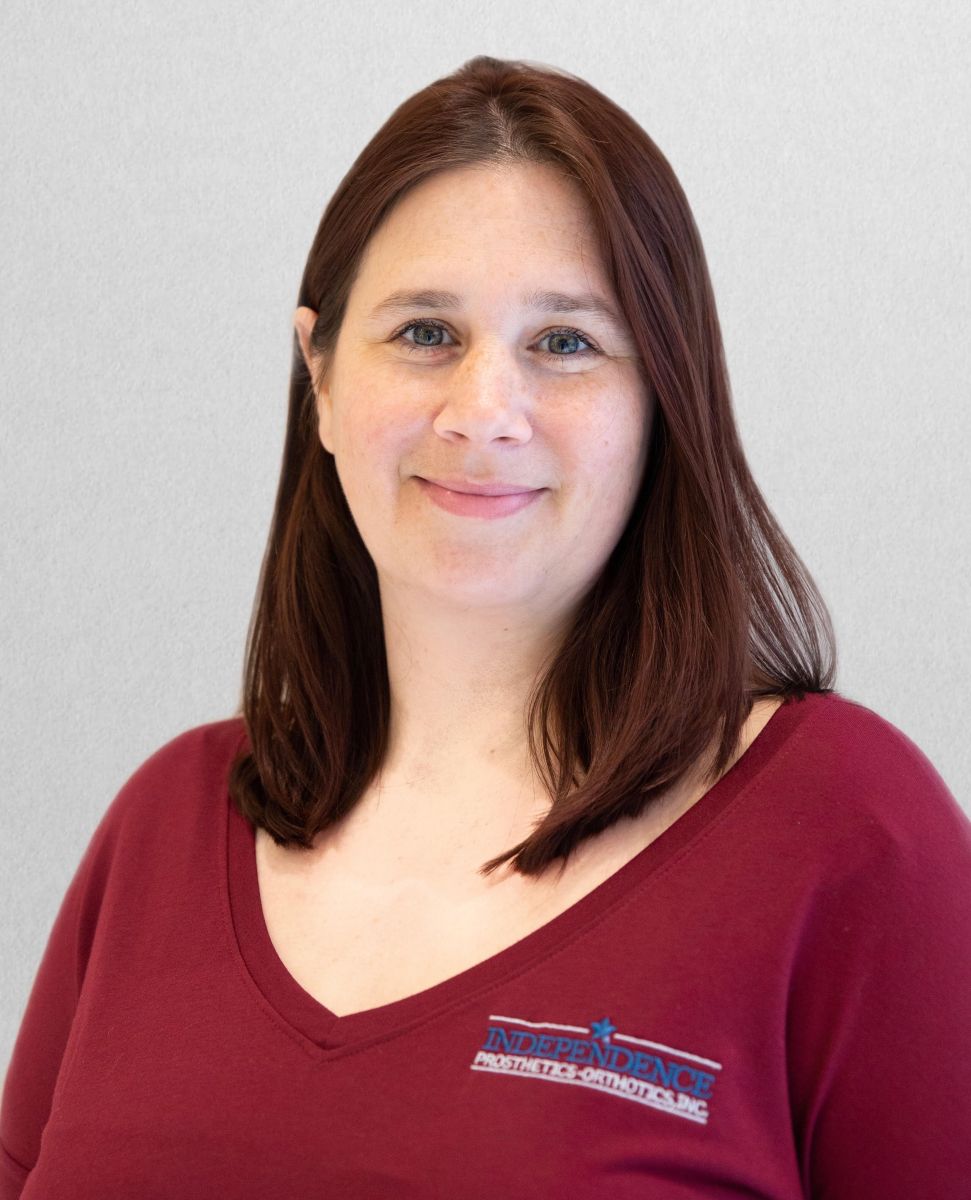 Jennifer Demby
Office Manager, Billing Specialist
Kent County

Jennifer Demby is a dedicated professional with a decade of invaluable experience at Independence Prosthetics Orthotics. Since joining the company in March 2011, she has been a cornerstone of our team, contributing her exceptional skills as an Office Manager and Billing Specialist.
With her meticulous attention to detail and deep understanding of our industry, Jennifer ensures the seamless operation of our office. Her expertise in managing administrative tasks, organizing resources, and streamlining communication channels has significantly enhanced our internal processes, enabling us to provide even better services to our clients.
As a Billing Specialist, Jennifer's proficiency in financial management has been instrumental in maintaining accurate and transparent billing procedures. Her adeptness at navigating the intricacies of insurance claims and reimbursement systems has played a crucial role in maximizing our clients' benefits and minimizing any hurdles they might face.
Jennifer's commitment to her role goes beyond her professional duties. She has consistently fostered a positive and collaborative work environment, inspiring her colleagues with her strong work ethic and dedication. Her ability to adapt to evolving challenges in the field of prosthetics and orthotics showcases her resilience and problem-solving prowess.
At Independence Prosthetics Orthotics, Jennifer Demby's tenure has been marked by her unwavering dedication, extensive knowledge, and relentless pursuit of excellence. She exemplifies the values and mission of our company, making her an integral part of our success story.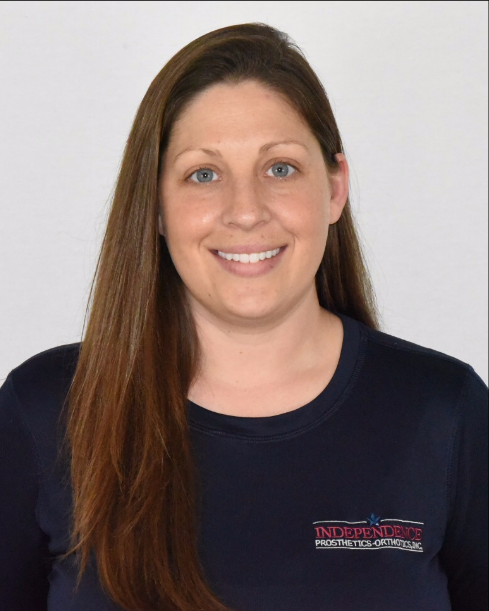 Lauren Ogden
Administrative Assistant
Kent and Sussex County

Lauren joined the Independence Prosthetics Orthotics team with a six year background in the dental field while achieving her certification in Dental Radiology. She has two children and a fond love for all animals. Lauren hopes to continue to grow her O&P knowledge with Independence Prosthetics Orthotics. Lauren demonstrates excellent teamwork, enjoys meeting new patients and working with such a great staff every day!
In her free time, she emjoys spending time with her family and friends. A future goal of Lauren's is to travel the world with her family.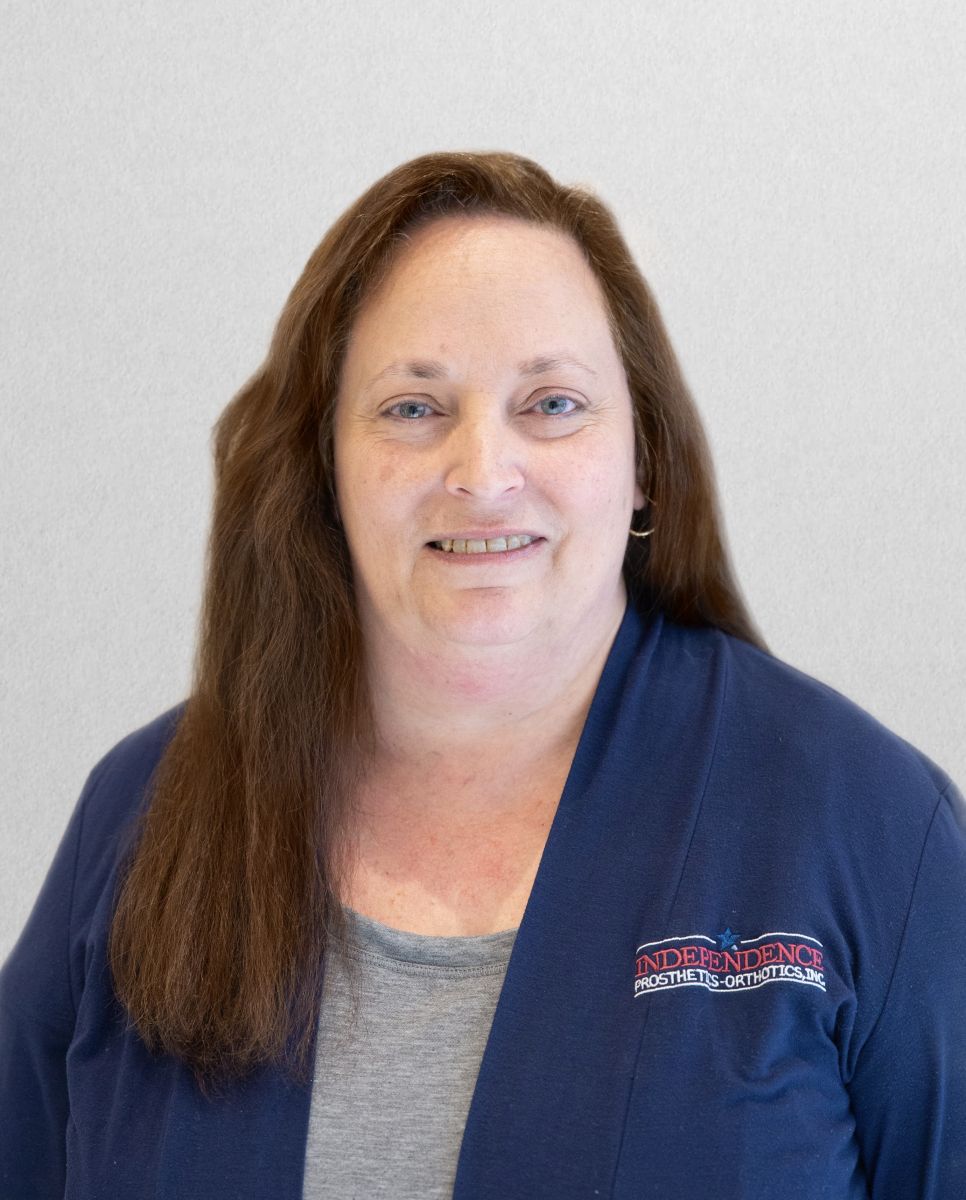 Jeanette Hall
Administrative Assistant
New Castle County

Jeanette joined Independence Prosthetics Orthotics, Inc. in February 2019. She has years of experience in the medical field and successfully ran a home based medical transcription business while raising her son.
Outside of work, Jeanette enjoys spending time with her family and friends, kayaking and camping.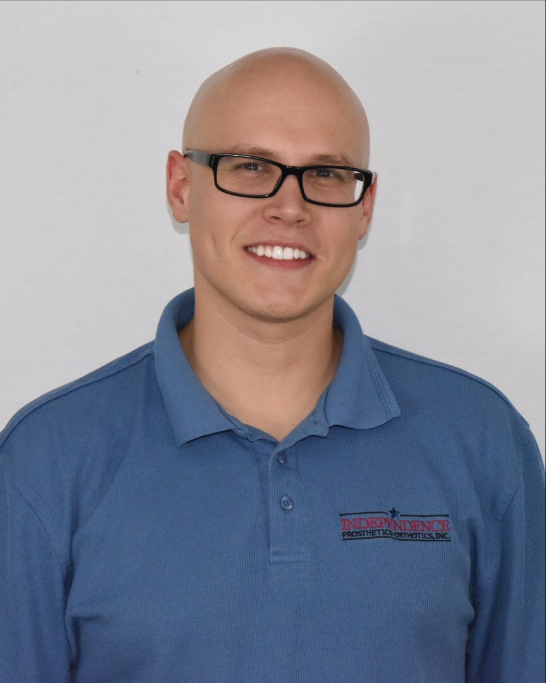 JT Scott
Inventory Specialist
Kent County

JT joined the Independence Prosthetic-Orthotic team in January 2017 to help manage IPO's inventory due to his experience in inventory management and customer service. In his spare time, JT enjoys going to the range, listening to live music performances, and relaxing with friends and family.
Jeff Henderson
CPO
Albemarle County